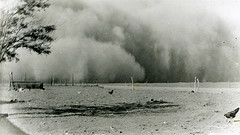 Lawsuits settle. We settle for less. Dust settles.
Don't settle.
Do anything else.
Work it through. Hash it out. Roll up your sleeves. Get down to business. Get real. Talk. Tell your truth. Stick with it. Describe. Declare. Dig. Explore. Expose. Listen. Hear. Unpackage. Understand. Dialog. Discuss. Cooperate. Collaborate. Investigate. Integrate. Envision. Encourage. Fix. Focus. Prioritize. Plan. Acknowledge. Agree. Accept. Decide. Design. Restructure. Revise. Restart. Recognize. Resolve. Construct. Create. Build.
Do something. Do almost anything.
Just don't settle.
photo credit: waterarchives via photo pin cc